Who is Ian Hassell?

Ian Hassell
Real Estate Salesperson
WHO IS IAN HASSELL?
Ian has over 20 years of experience in making real estate transactions as smooth and worry free as possible. One client said "I thank my lucky stars" that she met up with Ian. Ian always tries to live up to that kind of hope and expectation. If you're looking for a hardworking, committed, creative agent with an
"I'll Get The Job Done" attitude, call Ian.

Real Estate information for Ottawa, Ontario, Canada
* For all listings in Ottawa - (search using your criteria - copy MLS#'s and Email to me.
* info for buyers and sellers from the RE/MAX site.
* info for buyers and sellers from the OREA site.
IN AN AGE WHEN IT'S HARD TO GET GOOD SERVICE,YOU CAN
COUNT ON IAN!
Ian lives in the Glebe with his wife Pam, their three sons Morgan, Aidan and Gavin (14, 12 and 3 years old) and their daughter Tarryn (10 years). Naturally, the most important people in the world to Ian are his family and his friends, however his clients and customers do come next. Ian has lived in Ottawa for more than 35 years. He knows the city and the differences in style and texture from neighbourhood to neighbourhood. When you're looking at homes with Ian, chances are you'll run into someone who knows him.
Before getting into real estate full time more than 20 years ago, Ian was a professional trumpeter playing classical and jazz music. His special love is Big Band 40's Swing. Music still plays an important part in his life and you can occasionally catch him performing around town.

Testimonials



That's fantastic news! Thank you very much Ian. I really appreciate your professionalism and calm in the face of working with such worried sellers
________________________________________________________________

Hello Ian Well done! The closing is in April, correct? I'll look for your package. Thanks for your help and expertise.
________________________________________________________________

Congratulations to you Ian. You've handled the whole process very professionally; one of my best experiences in your industry.
________________________________________________________________

Hi Bruce; Ian helped us to sell the property on Hunt Club. He was terrific to deal with as well. On behalf of my colleagues and I, thank you for recommending Ian to us. Regards,
________________________________________________________________
View Ian's Homes for Sale
***more info about Ian***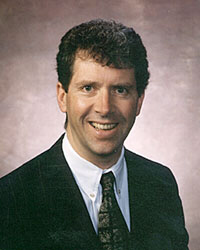 Ian Hassell salesperson RE/MAX metro-city realty, Realtor (613)563-1155









If you have comments or questions, email Ian at ian@ianhassell.com